PL/CZ.
YM DIGITAL
is an Atari ST based band/project, established in 2010. The idea is to make digital 4-channels music on Atari ST machines (YM2149 only).
At the moment members are:
- YERZMYEY (Atari 520 STfm, 1Mb of RAM)
- FACTOR6 (Atari 520 ST+, 1Mb of RAM).
Software used for the creation:
ProTracker ST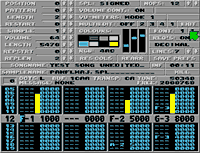 and
DigiComposer.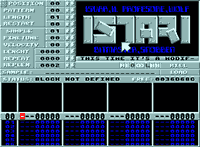 Originally Atari ST (also STf, STfm, ST+, in 520 and 1040 versions) have only a Yamaha soundchip built-in (YM). It's a 4-bit quality chip with 3 hardware channels, theoretically designed only for synthetic music. Luckily - Atari ST has a pretty fast CPU (8Mhz) so finally we get full 4 channels (with independent volumes) and higher quality of digital sound.
The first album will be published soon, in "on-line" form.
***This article is in "work-in-progress" shape***.
MP3
| | |
| --- | --- |
| YM DIGITAL | 10 0 |

| | |
| --- | --- |
| / | Sunday, 10 October 2010 08:51 |

| | |
| --- | --- |
| Released | 2010 |
| Format | MP3 |
| Type | Audio |

| | |
| --- | --- |
| Length | 34:19:00 |
| N discs | 0 |
| Label | |

| | |
| --- | --- |
| Genre | Atari Digital Audio |
| Price | 0.00 $ |
| Catalog N | |
6648